Texas family law matters are often rife with emotion since basic relationships and resources are at stake. With an expert, Houston, Texas family law attorney from the Divorce Law Offices on your side, a Texas divorce or a Texas child custody proceeding no longer has to be a nightmare. There are no relationships more personal than those between Texas family members. Even within a Texas family unit, however, government regulations are sometimes necessary to ensure that the legal rights of every Texas family member are protected. Texas family law is the field of law that governs these intimate relationships.
Texas family law governs multiple legal issues with respect to Texas marriage, Houston divorce, Texas child custody, Texas adoption, and Houston domestic violence. Texas family law has developed with the intent to protect each Texas family member's rights within the context of family and society. For instance, Texas divorce law addresses how Texas property is divided when a couple separates, while Texas child custody laws are used to develop solutions that are in the best interest of the child when two parents are no longer able to raise the child under one roof.
Focused On Houston Family Law Issues
Family law is a complex combination of emotional, financial and legal issues. An experienced family law attorney will help you address all of them while making sure that emotion does not lead to a bad decision. Our law firm maintains a 100-percent focus on family law issues. In every case, our goal is to help you solve those disputes in the way that works best for your unique family situation.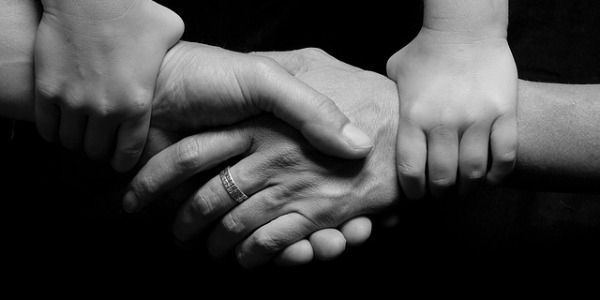 Reach out if you need help with any of the following issues:
Family law — We can help you with divorce, child custody and support, modifications to custody and support orders, adoption, paternity, fathers' rights, grandparents' rights, and domestic violence. We will discuss your legal needs and carefully explain your options.
Divorce — We understand that this is a painful decision and a difficult time. We will discuss property division, alimony, and any child custody issues. If you choose to go to trial, we are ready to fight to protect your rights.
Mediation — If you would prefer to talk through your differences rather than go to court, mediation may be a good option. It is less stressful and less expensive than litigation.
The Houston, TX Family Law Offices is a full-service Texas family law firm providing top quality legal representation in all custody, divorce and other Texas family law matters. Our expert Houston family law attorney specialists focus on finding appropriate solutions to the challenges presented by complex Texas domestic relations cases, including issues related to Texas alimony, Texas child support, the division of Texas property and Texas parenting plans. Our Houston, Texas family law firm represents both men and women from across the Commonwealth.
The expert Texas family law attorneys at our Houston, TX family law office meet with our Texas family law clients in our office, or if more convenient, at their homes or any other location of their choosing. We offer each of our Texas family law clients a free and confidential initial consultation where one of our expert Houston family law specialists will gather all the information needed to determine our client's specific goals and objectives in seeking a resolution to a Texas family law matter. Call our Houston, TX family law lawyers today or email us. We would be honored to represent you in your Texas family law legal matter.
When people are facing a divorce, they are often concerned about how they will be able to afford to live as separate households. Will they receive or pay alimony or child support? Who will get custody of the children? These are important issues that are best resolved with the help of a family law attorney.
We have devoted our careers to helping people through the challenges of divorce. Our lawyers have the skill and experience to help you work through the financial and legal details. We understand that this is a difficult time, and will treat everyone involved with respect as we work toward finding sensible solutions.
For a consultation with an experienced divorce lawyer, call to schedule a consultation at our office in Houston.
Dependable, Quick, and Low-cost Houston Divorce Services
The cost of divorce in Houston doesn't need to be expensive. In a Houston uncontested divorce, for instance, the parties have agreed beforehand how to divide marital property, allocate debts, arrange for custody of minor children, and set child and spousal support. We've got fair, flat rates for a no-contest divorce. Our legal team will focus on your considerations, put together a recommended plan of action, and respond to your questions so that you will really feel secure and understand the Houston divorce process. We work mostly in the following legal areas:
Uncontested Divorces
Contested divorces (only if clients are not able to reach a resolution in an uncontested divorce)
Advisory services regarding divorce planning and dispute resolution
When you are all set to proceed with an uncontested divorce, please contact our firm right now. For more details about fast, reasonably priced, and complete no-contest divorce legal representation, call us right now.
Resolving Houston Property Division, Alimony & Child Custody
The key problems to be resolved throughout a divorce are alimony or spousal support, the division of marital assets, the division of debts, child custody and visitation, and also child support. When spouses agree, they can generally get a divorce easily. More typically, nonetheless, divorcing spouses have got disputes regarding their post-marriage financial arrangements and the care and custody of their kids.
A divorce is usually not just a matter of signing a paper. There are several important decisions to make that will have a major effect on your future. We can help you resolve issues such as:
The division of marital property: In Texas, the marital estate is subject to an equitable distribution of assets, which can include real property, personal property, financial assets, and retirement accounts/plans. You must also divide marital debts. We can help you determine which assets are part of the marital estate and which are separate.
Alimony (spousal support): This may be granted to either spouse based on financial need, earning capacity and the standard of living during the marriage. We can help you argue for an amount that is fair to both parties.
Child custody and visitation: The court determines the amount of parenting time (custody) by what is in the best interest of the child. Attorney Clint Chase helps parents forge agreements that protect parent-child relationships while ensuring the child's needs are met.
Whether you are in the military, have not been married long, or are divorcing for the second time and have accumulated many assets, we can help. For some couples, going through mediation is best to protect children, while litigation may be necessary when you and your spouse are simply unable to work together. Whatever path we decide on, our attorneys will be at your side each step of the way.